Personal business insurance solutions
for you and your business.
Grace Insurance are a Perth and Sydney brokerage that provide business insurance solutions to companies throughout Australia. We are committed to travelling throughout Western Australia, New South Wales and other parts of Australia to meet with our clients in person.
That's what personal insurance means to us!
Grace Insurance provide a unique personal touch to each client,
big or small.
Our Popular Insurance Solutions:

PUBLIC LIABILITY
Protect your business against the financial risk for death, bodily injury or damage to property.

HOME INSURANCE
We understand that your home is your castle and are committed to delivering the best cover available.
What our clients
are saying!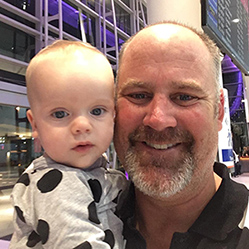 "We were recommended to Grace Insurance/Frans from a friend, as we were struggling to organise all our various insurances, so felt that we needed an insurance broker. On first dealing with Frans he was so efficient and throughly professional, wow can't rate him enough. From the very beginning nothing has ever been too much, always available and always very helpful. When we have had to make an insurance claim, Frans has made it a very smooth process. Would have no hesitation in recommending Frans as he always goes the extra mile, Frans takes the headache out of insurance."
"When people say they will go the extra mile for you it is comforting; but when we experienced the support that Grace Insurance have provided it was like having extra team member in our own organisation.

If you ever need someone to recommend you please look no further; as I would be more than happy to inform anyone that you company rates as one of the top that I have dealt with in my 48 years of working. I have already started recommending Grace insurance to family and friends, as well as work contacts."
When you call Grace Insurance you will speak to an insurance professional
not a robot or call centre.
As a business owner, you are no stranger to pressure and responsibility. As such, you value solid advice from the [...]
Commercial Property Insurance Perth and Sydney If you are a business owner you may wish to focus on the business [...]
Landlords Insurance, do you need it? Renting out a Property? Landlords Insurance - Making the call to rent out your [...]